Who We are
At ClosurePrint we print up to three colors on plastic and metal closures, caps, and lids with fully-automated pad printing equipment. But that's not where we started. 
Serving customer needs since the 1980's
Experienced and consistent staff
Our Story
We've been printing since the 80's and decorating closures for over 15 years
Morgan Meredith
ClosurePrint is the pad printing division of Morgan Meredith Inc., a family-owned business. To grow the business they started in 1980, brothers Morgan and Meredith Karns began manual screen printing for commercial customers in 1983. We added cylinder and narrow-web screen-printing presses over the next ten years as customer needs grew.
We printed full-color posters for retail clothing stores and one-color roll labels up to 4″ x 6″. In 1993, we introduced six-color screen-printing with the label press and rotary die-cutter we designed, built, and programmed in-house.
Upgrade
With this upgrade we printed and die-cut a wide variety of products. We produced everything from labels as small as 3/8″ diameter to polypropylene phone book covers in up to eight colors. The same people who designed and built that equipment are still with the company today.
Cedar Rapids Flood – 2008
In our early years, we were located in the historic Cherry Building near downtown Cedar Rapids. In 2008, Morgan and Meredith realized that damage from the catastrophic flood would shut down the Cherry Building for an extended period.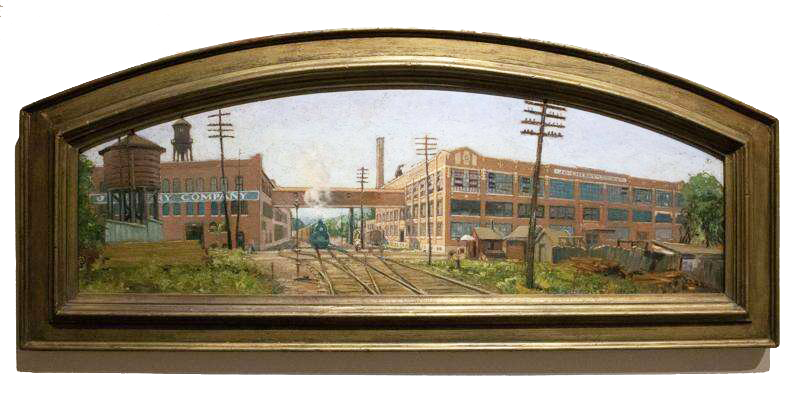 "The Old J.G. Cherry Building" – Grant Wood 1925 (property of the Cedar Rapids Museum of Art)
Move
That realization led us to move farther away from the river – and to choose one of the highest points in the county for our new beginning. Our current location has provided more opportunities for growth than we ever imagined.
New Millenium
During the first decade of the new millenium, Morgan Meredith Inc. began decorating closures in addition to screen printing. By 2011 we were doing all of the closure decoration by semi-automated pad printing.
Pad Printing
In 2015 Morgan Meredith retired the screen printing equipment, including the 6-color press, allowing us to focus on pad printing. During thirty-plus years of screen printing, we learned a lot about color management, inks, solvents, and substrates. That knowledge continues to inform our current printing processes.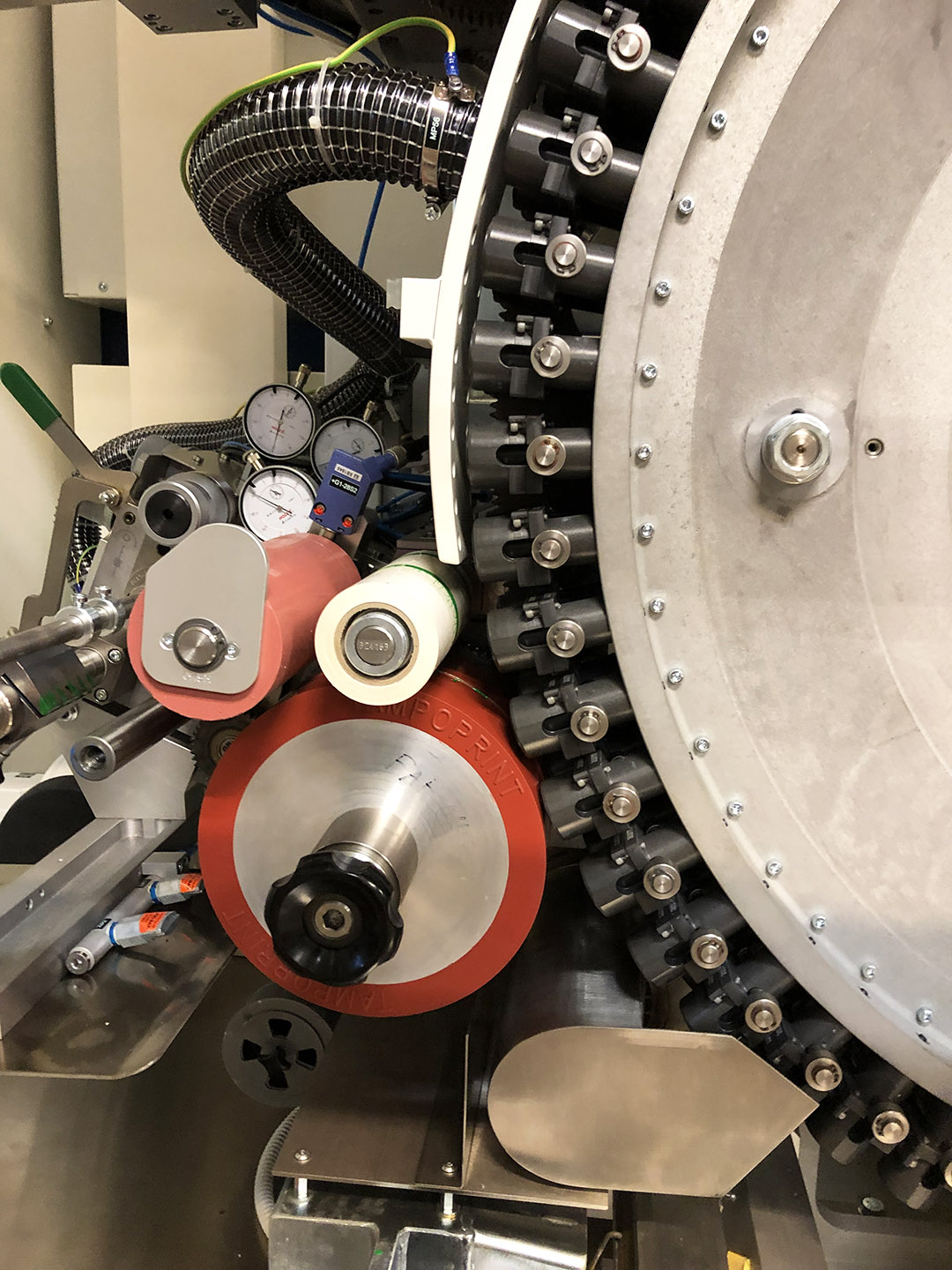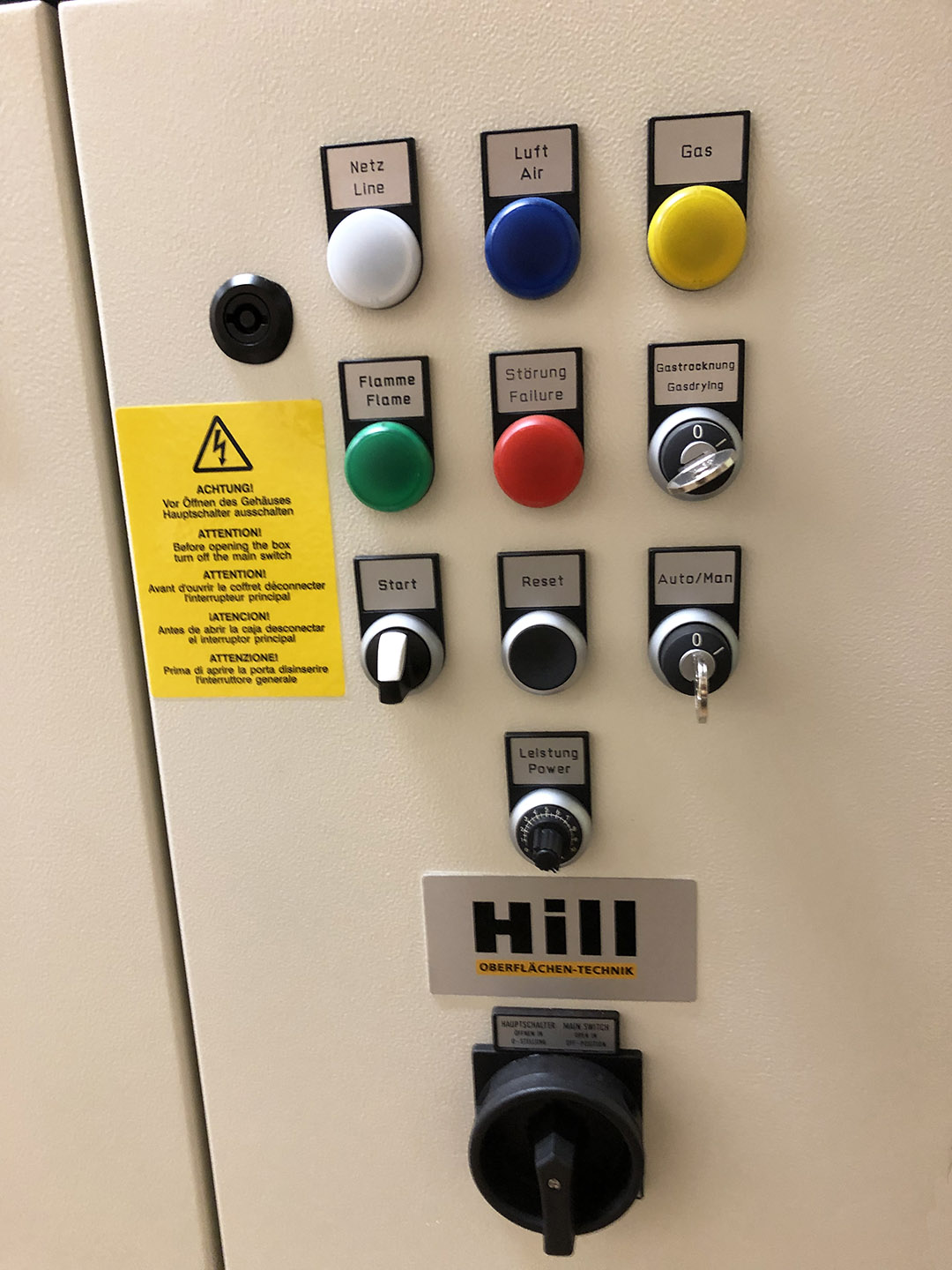 Milestone
By 2018, Morgan Meredith was pad printing 12,000,000 closures per year.  We printed on manually-fed semi-automated equipment, running two or three shifts up to seven days a week
Automated Pad Printer
Because finding skilled employees to keep up with demand was an issue, we purchased our first fully-automated pad printing system.  We adapted the system to print on 43mm metal closures, the largest segment of our printing business.
With the new press, we printed over 18,000,000 43mm metal closures in 2020 – in one shift with plenty of machine time to spare. That success led us to purchase two additional fully-automated pad printing systems.  Those systems are currently tooled for 28mm and 38mm plastic closures. With this equipment, we can offer our customers more varied opportunities.
Years of decorating closures
Years of printing experience
Get In touch. Ask Any Question or Start a Free Quote