Excellence in Closure Printing
ClosurePrint is currently the only independent printer in the United States with the technology to pad print closures on high-speed automated rotary equipment.
What we do:
Pad Printed Closures with crisp, bright images
Pad Printing Benefits
Pad printing deposits a thick layer of ink on the closure, resulting in a crisp, clear, bright image which is more attractive than the dry offset method.
In-molding labels have high minimums, and both set-up time and costs can be exorbitant.  But with pad printing, we can quickly change from one print image to the next, making even SKU-level change-overs a practical option.
Experience
Our sales and customer service people also have experience in the production aspects of manufacturing. 
We have learned that asking our customers questions – and, more importantly, listening to their answers – improves our ability to meet their needs.
High Standards
Our investment in pre-press, software, and production equipment provides the structure to ensure each job is completed to  high standards.  Our printing crews have all the details they need to produce each carton, each pallet, according to your specifications.
Coming soon:  vision inspection systems.
Convenience:
Providing the highest quality printed closures, right here in the U.S.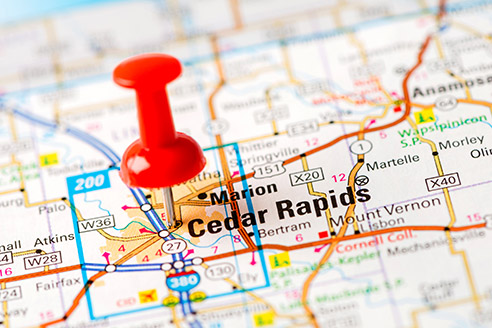 Message Us
Get In touch below. Ask Any Question or Start a Free Quote
Office Location
4299 Mt. Vernon Road SE Cedar Rapids, Iowa 52403